XTBA LightFlo 8x4 DMX/RDM Upgrade
Product number:
10505 -
POA
---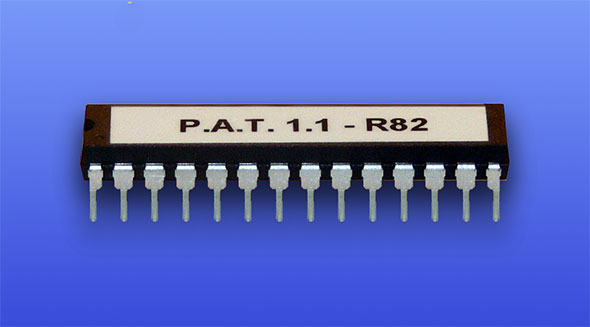 ANYTRONICS LIGHTFLO gets full DMX RDM capability...
XTBA was asked by a client to see if it was possible to improve the Anytronics Lightflo
8 x 4 by adding full DMX RDM capability to the unit.
This was no simple task - requiring us to write the software to exactly emulate all the functions of the existing unit and then adding all the additional RDM features. As a result, now with a simple chip change the Lightflo can be easily upgraded allowing the fitting to be remotly controlled via RDM. This means that it is no longer necessary to climb a ladder or hang off a cherry picker to get access to the addressing, a major benefit and a major saving in studio time.
The upgrade provides identical functions to all the existing Lightflo features including fade curve and manual fader controls, so RDM upgraded and standard units can be used at the same time if RDM is not required.
Main RDM functions:
Change the units DMX start address.
Change the personality in all switched dim and switched modes + additional alternative mode.
Label the unit for ease of identification
Turn off the units back panel leds
Reset the unit back to initial state
Self Test, will sequence in order all eight tubes until told to stop.
The first use of 175 upgraded units was on the Teletubbies as once rigged the units were (due to the set) unable to be reached. UH OH!
For more information or for a sample chip give XTBA a call.
Works with
Voltage
Additional info:
Powered from unit
Packaging & Dimensions
Length: 1

mm
Depth: 1

mm
Height: 1

mm
Weight: 1

Kg (Approx)
Please note:
28 Pin Dual In Line Package