SSR8 D
Product number:
11003 -
£265
---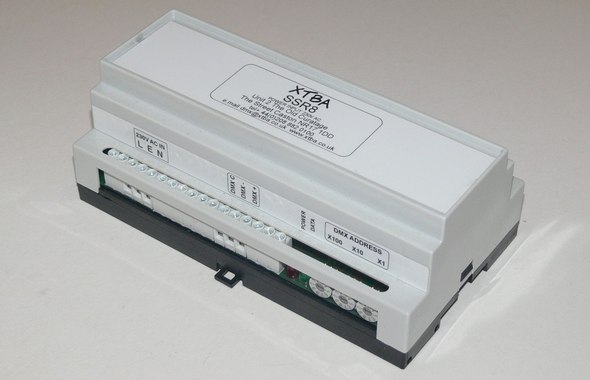 Along with the XTBA Relay 4D and Relay 2D the SSR8 provides another method of interfacing DMX to relays and contactors. The D case unit has eight low voltage solid state isolated DC relays which can control up to 28V DC.
8 x Low voltage solid state relays 5V, 12V or 9V – 28 VDC from external PSU
Variable trigger level
Normally closed above trigger level or one shot mode
Offset fire mode
Emergency mode on data loss
The internal power supply can output 5 or 12VDC or the unit can be powered from an external PSU from 9V to 28VDC – in which case the unit will power from the external PSU so no mains power is required.
The unit can be set to offset firing to minimise surges or to one shot firing both times user selectable.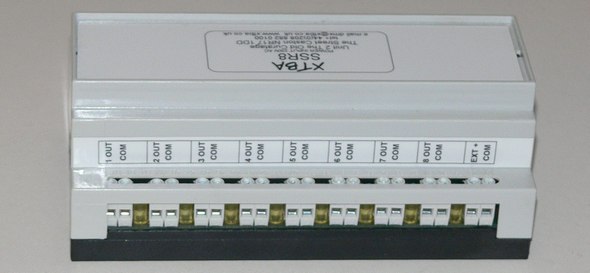 Works with
Packaging & Dimensions
Length: 105

mm
Depth: 1

mm
Height: 1

mm
Weight: 1

Kg (Approx)

XTBA declares that this equipment meets the requirements of the EMC Directive 89/366/EEC.