Smart Merge 2:2 DIN RAIL
Product number:
02607 -
£550.00
---
Smart Merge 2:2 DIN RAIL
Now available in DIN rail case format but offering the same features as the 19" rack versions - http://xtba.co.uk/products/smart-merge-2
XTBA's SMART MERGE 2 has all the features of the SMART MERGE, but with the addition of a second output to provide maximum control channel usage.
When using the DMX2 offset, channels over the 512 limit on output 1 are carried over to the DMX OUT 2 which is a second new output data stream. Thus the Smart Merge 2 can be used in larger systems to join desks 'end to end' without data loss or to fill in channel 'DMX gaps' from protocol convertors.
UPDATE: Q1 2018:
XTBA Merges both in D case and 19" rack can now be set to HTP (highest takes precedent) or LTP (latest takes precedent) merging. In addition they can be switched to A/B Switch.
In A/B Switch any channel that changes on either input will output all channels of that input to the DMX output. In this case you can run a main control desk with a backup control on line but with all channels set to 0. The main desk will operate as normal passing levels through the merge. If the main desk fails then starting a fade on the backup desk will take control of all channels sent to the output.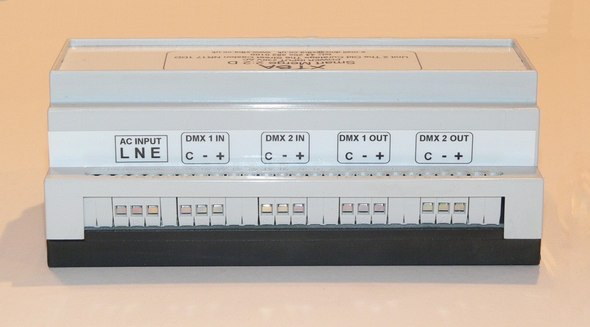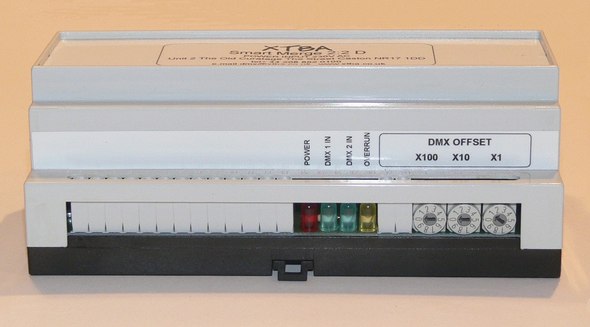 Works with
Packaging & Dimensions
Length: 105

mm
Depth: 1

mm
Height: 1

mm
Weight: 1

Kg (Approx)

XTBA declares that this equipment meets the requirements of the EMC Directive 89/366/EEC.