DMX1 Decoder PCB
Product number:
09403 -
£58.50
---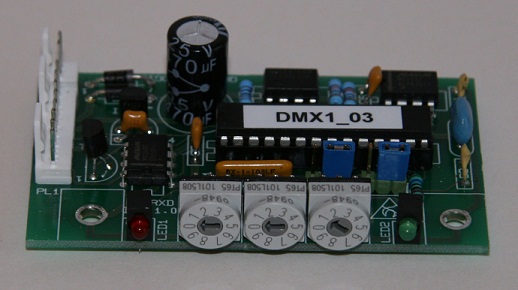 A one channel DMX to analogue 0-10v +V converter on a PCB.
The unit has an additional open collector switch which will be turned on if the selected channel level is above 10%. This feature allows the card to be used with fluorescent ballasts etc.
Includes BCDs and LEDs.
Displays for power / card OK and data.
Packaging & Dimensions
Length: 74

mm
Depth: 44

mm
Height: 23

mm
Weight: 1

Kg (Approx)