DMX Smart Fix D
Product number:
11002 -
£265.00
---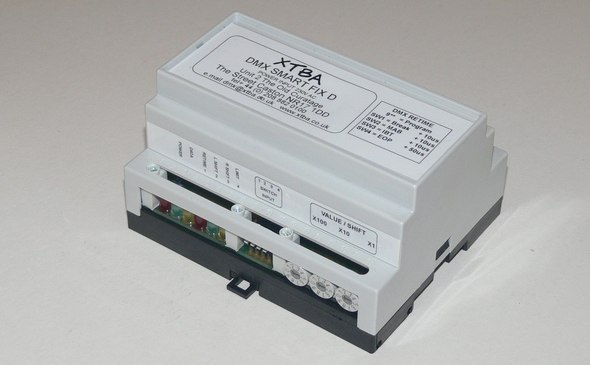 The Smart Fix D is housed in a D case module and provided full DMX user DMX retiming. A surprisingly number of DMX fixtures (given that DMX is 30+ years old) still seem unable to understand standard DMX so with the Smart Fix hopefully the correct timings can be selected.
Retime DMX with individual Break,MAB,Interbyte and EOP timings
Left shift channels
Right shift channels
Limit the number of channels
The Smart Fix can also address shift both left and right. Some fixtures have limited address range (who knows why) so by using the shift function their idiosyncratic address system can be used. For example left shift channel 100 becomes channel 1 etc. and in right shift channel 1 becomes channel 100 etc.
The Smart Fix can also limit the number of channels transmitted.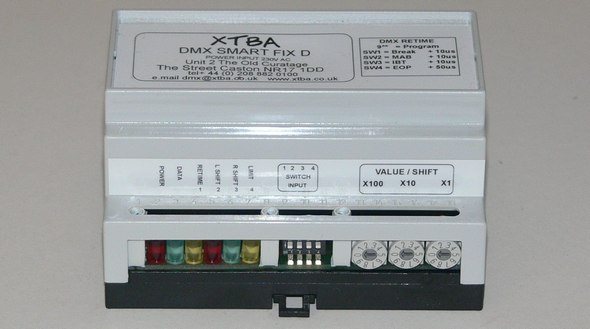 Works with
Packaging & Dimensions
Length: 105

mm
Depth: 1

mm
Height: 1

mm
Weight: 1

Kg (Approx)